---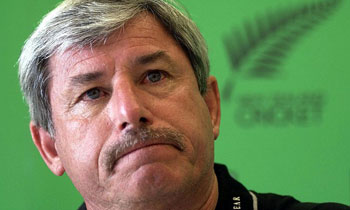 Sir Richard Hadlee, first Test cricketer to achieve 400 Test wickets, has advised the veteran Sri Lankan bowler Rangana Herath to continue playing as long as he enjoys the game.
Herath became the latest bowler to reach the 400 wickets mark at the age of 39 years in the first Test against Pakistan last week. Incidentally, Herath has broken the record of New Zealand all-rounder Hadlee, who was only marginally younger when he first grabbed the 400th Test wicket.
Speaking exclusively over phone, Sir Richard says: "Age only becomes a barrier when you lose enjoyment in playing the game and when one's fitness challenges the body with injuries, aches and pains".
"I had never thought about being the oldest player to capture 400 Test wickets. It never bothered me and I don't think of it being a record. It was the culmination of 18 years work. It was the pinnacle of my career. It was my Mount Everest and I was pleased to get to the top of the world at that point in my life. It was the February 4, 1990".
"If one's performance is not up to standard, it is time to retire. I was 39 when I was confronted with those issues even though I got a wicket with my last ball and a five-wicket bag in my last game", he signed off.
Sir Richard finished his career with 431 Test wickets. (Gulf news)