---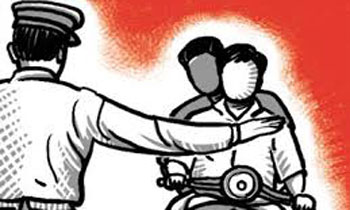 Plans are on the process to take legal actions against the parents of underaged drivers, National Council on Road Safety Chairman Dr. Sisira Kodagoda told Daily Mirror.
He said that the parents or guardians who allowed children below the age of 18 to drive should be at the receiving end of the issue and tragedy behind it and added parents and guardians should be aware of the risk and illegality of the action.
"We have to look into this matter seriously. The safety of children depends on their parents. In this case, parents need to be watchful and alert of what their children are doing. Therefore, we are to carry out discussions regarding this proposal in the near future," Dr. Kodagoda said.
He stressed that the dialogue on taking legal action against parents or guardians of underaged drivers came in the wake of the death of a schoolboy in Thalawa in a motor cycle accident where the motorbike of a Grade 10 student of Kiralagama Subodhi Vidyalaya veered off the road due to high speeding.
"This was just one case; there have been many similar incidents and the situation keeps getting from bad to worse." Dr. Kodagoda added. (Sheain Fernandopulle)