---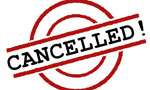 Leave,of all Sri Lanka Transport Board (SLTB) workers including bus drivers, conductors and technical staff, have been cancelled for a week starting from December 1, the Transport and Civil Aviation Ministry said.
It said this decision was taken to minimize the inconvenience caused to the public because of the sudden token strike in the private transport sector.
Meanwhile, SLTB Chairman Ramal Siriwardene said they would increase the number of buses to 6,000 from the current 5,300 for the convenience of commuters.