---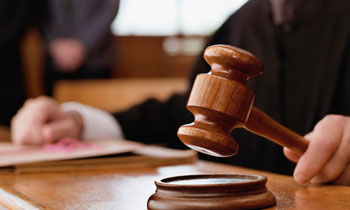 The Supreme Court yesterday held that the fundamental rights of an Army Officer attached to the Intelligence Unit, who had been arrested and detained under the pretension of being a suspect regarding the murder of Journalist Lasantha Wickramathunga, have been infringed and awarded Rs.100,000 as compensation.
The Bench comprised Justices Sisira J. De Abrew, Upaly Abeyrathne and Anil Gooneratne.
Petitioner K. Priyawans, who was the 7th Military Intelligence Unit of the army as a Lance Corporal challenged the legality of his arrest, decisions to detain him and his long and continuing detention.
He cited former Defence Secretary Gotabhaya Rajapaksa, DIG C.N. Wakishta of TID, OIC of the Welikada Remand Prisons, former Additional Defence Secretary S. Hettiarachchi, Inspector Bogammuwa of the TID and the Attorney General as Respondents.
J.C. Weliamuna with Pasindu Silva instructed by Gowry Shangary Thavarasha appeared for the Petitioner. Senior State Counsel Nayomi Wickramasekera appeared for the Respondents.
The Compensation is to be paid by Inspector Bogamuwa who arrested him.
Petitioner stated that he was brought to the TID on 27.02.2010 and questioned inter alia as to whether he had any involvement with the murder of Lasantha Wickramathunga and whether he had associated General Sarath Fonseka. Petitioner answered the said questions in the negative.
He stated that he was produced in the Colombo Magistrate's Court on 26.05.2010 and was discharged from the proceedings on the basis that no further legal action would be pursued against him.
Though he was discharged from the proceedings, he was not released from detention and instead added as a suspect to the proceedings pending the murder of Lasantha Wickramathunga, he alleged.
He lamented that as a result, he had been in detention for more than one-year and claimed that such long and continuing deprivation of his liberty is in violation of his fundamental right to equality and to the freedom from arbitrary arrest and detention. (S.S. Selvanayagam)