---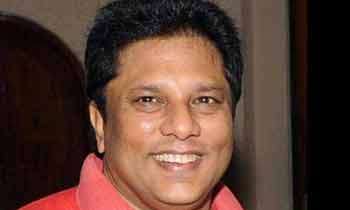 When the Lasantha Wickramatunga murder trial was taken up for hearing, counsel for the second suspect told Mount Lavinia Magistrate Mohamed Mihal that his client, former Mount Lavinia Police Crimes branch OIC Tissasiri Sugathapala, is not a part of the offence but an unwilling accomplice.
Defense Counsel Rasika Weeratunga, appearing with Isuru Karaliyadda and Chandra Jagoda for the second suspect, told the Mount Lavinia Magistrate that his client was a suspect in the case due to death threats he had received from the third suspect, Prasanna Nanayakkara, who was the Senior Gazette Officer for the Western Division at the time.
He said although Sugathapala, his client, had performed his duties according to protocol and conducted investigations into the case, it was DIG Nanayakkara who had instructed him to destroy vital evidence by removing the pages of the GCIB and the Field Note Book belonging to late Sunday Leader Editor Lasantha Wickramatunga.
The Counsel further submitted that when Sugathapala refused to destroy evidence DIG Nanayakkara had threatened him saying he was following a directive from the then IGP and that he would also be killed like Lasantha if he does not adhere to the directive given to him.
The Counsel said Sugathapala had handed over the GCIB and the Field Note Book belonging to Wickramatunga to Nannayakara, but despite destroying the vital evidence he had secretly photocopied and preserved the evidence that helped the CID to obtain concrete proof against those behind the assassination.
He requested court to consider these facts and to grant bail to his client.
Senior State Counsel Janaka Bandara requested permission from the Magistrate to submit into evidence and provide photo copies of the statements made in camera by the second suspect and SP Hemantha Adikari to the prosecution.
The first suspect, military intelligence officer Premananada Udalagama, is out on bail
The CID arrested the former OIC Sub Inspector Sugathapala for concealing and destroying information pertaining to the murder of Wickramatunga. Further inquiries were fixed for June 12.
(T. Farook Thajudeen)