---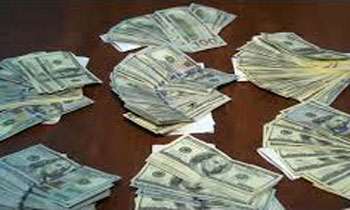 A passenger was arrested at the Bandaranaike International Airport (BIA) yesterday evening with foreign currency worth Rs.47.3 million that he was attempting to smuggle to Singapore, Deputy Customs Director and Acting Spokesman Vipula Minuwanpitiya said.
He said the 28-year-old suspect was arrested with the foreign currency which had been concealed inside three travelling bags with false bottoms in them and inside the folders of a stationary file.
The customs revealed that the suspect was a resident of Negombo.
The raid was conducted on a tip-off received from Aviation Security staff, Mr. Minuwanpitiya said. "The foreign exchange was made up of Saudi Riyal, Oman Riyal, Swiss Francs, Danish Kroners, Norwegian Kroners, Japanese Yen, Hong Kong Dollars, Euros and US Dollars equal to Rs.47,389,404.63," he said.
Investigations were carried out under the direction of Customs Director O.M Jabeer by Deputy Directors O.J. Obeysekera,V. Minuvanpitiya and Customs Superintendents A.N James, M.Wimalasena and S. Sumanasekera along with Assistant Superintendents P.M.I Vimukthi, H.C.M. Perera, A.M.A.S. Amarasinghe, K.A.H. Anuruddhika and A.H.M. Amrin. (Chaturanga Samarawickrama)