---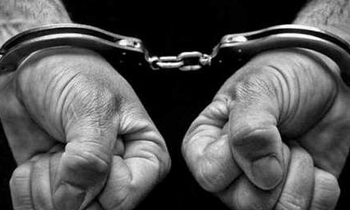 A Sri Lankan worker was sentenced to life in jail for stabbing a compatriot to death during Christmas in Dubai last year.
The 36-year-old convict was jailed for premeditated murder and consuming alcohol.
During Christmas last year, the convict was in a festive mood, drinking and singing with his wife, brothers and a group of friends from his homeland, when the man arrived at the house yelling.
The convict, who previously shared an apartment with the victim, rushed to the kitchen, grabbed a knife and followed the man outside the house.
The convict's brother had told the prosecutors that the victim used foul language, which provoked the convict. "He went to the kitchen and returned carrying a knife. He wanted to attack the man, and I tried to restrain him.
"Moments later, my wife ran to me and told me that he had stabbed the man outside the house."
The victim had already succumbed to his wounds by the time the police arrived at the scene. The convict fled the scene but surrendered to the police two days later.
Both men had previously fought because the victim reportedly broke into the convict's room and stole cash.
The convict had told the police that he hid for two days in Sharjah. He had claimed the attack was in self-defence, denying premeditated murder but admitting to consuming alcohol.
The ruling is subject to appeal within 15 days. (Khaleej Times)