---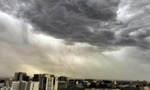 A 58-year-old Sri Lankan has become the eighth victim of a rare thunderstorm asthma outbreak in Australia's second largest city this week, forcing authorities to issue health alerts.
The death of Ranjith Peiris in a local hospital took the toll to eight after the city witnessed changing weather conditions after last week's storm. The storm caused rain-sodden ryegrass pollen grains to explode and disperse over the city, with tiny pollen particles penetrating deep into lungs.
Peiris's son Roshan told local media that his father was conscious for 45 minutes but struggled to breathe and suffered from asthma and lost consciousness.
"All up, we waited an hour and 10 minutes, and my dad was conscious for about 45 minutes trying to breathe," he said.
"They kept saying on the phone, They are on their way. But he never recovered from that time," he added.
After the asthama crisis, health authorities are now under pressure to explain why they they didn't warn the public about the asthma disaster.
Over 8000 patients with respiratory problems and many people are admitted in the hospitals in the city on the night of the outbreak. Most of them had to wait more than half an hour for an ambulance to arrive.
Health Minister Jill Hennessy has said the asthma epidemic put a similar amount of strain on the health system as 150 bombs detonating across Melbourne.
State chief health officer Charles Guest said people with a history of asthma, hay fever or allergies were at greater risk of asthma symptoms during changing weather events.
Thunderstorm asthma event was first recorded in Melbourne in 1987. Similar events were also reported in the US, Canada, Britain and Italy. The last major event in Melbourne was in November 2010. (PTI)