---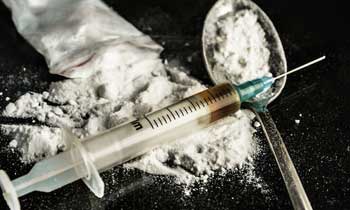 The amount of narcotic drugs seized by the Police had increased, according to the latest reports presented to Parliament.
According to annual performance report of Sri Lanka Police, which was presented to the House last week, a total of 388, 722 Kgs of narcotic drugs had been seized in 2016 compared to 13, 548Kgs in 2015.
As per the report 36, 817 Kg of ganja, 15 Kg of opium, 27 Kg of hashish, 205 Kg of heroin, 1, 302 Kg of cocaine had been seized by the Police in 2016.
The total amount of ganja apprehended in 2015 was 13, 253 Kg, while four kilos of hashish, 44 Kg of heroin and 44 Kg of cocaine in the same year.
"Year 2016 can be recognised as a year in which dangerous intoxicant drugs had been apprehended in large scales," the report said.
"The number of reported offenses related to this subject remains in similar level as it had been reported last year. The Police was able to maintain the solving percentage similar to that of the previous years, which is 98%.
"The total number of intoxication reported cases have been 88, 352 cases," it said. (Yohan Perera)