---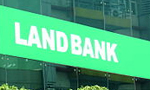 The government is to bring in new legislation providing for the transfer of all the State lands currently remaining under the purview of different bodies to a common institution named State Land Bank for the disbursement of them for development purposes when and where necessary, it is learnt.
For this purpose, the Cabinet Committee on Economic Management has decided to proceed with the draft bill to establish this Land Bank or a register compiling all details of State lands.
If enacted, the bill will also provide for the establishment of the Lank Bank Commission to decide on the lands to be surveyed and registered.
It is learnt that the Committee took into account the concerns over the ownership of land in the Northern and the Eastern Provinces, and issues related to the forest lands.
According to Cabinet sources, the proposed authority is to be empowered for the disbursement of State lands.
Sources said Megapolis and Western Development Minister Patali Champika Ranawaka is reported to have said that the powers to be given under the draft bill were bound to clash with the provisions of the proposed Western Region Development Authority Bill.
Therefore, he had requested those concerned to exclude lands to be taken over by the Urban Development Authority (UDA) for low income housing projects in this exercise.
Accordingly, the government has decided to include a provision in the bill that enables the UDA to apply for lands from the State Land Bank if needed for housing projects.(Kelum Bandara)