---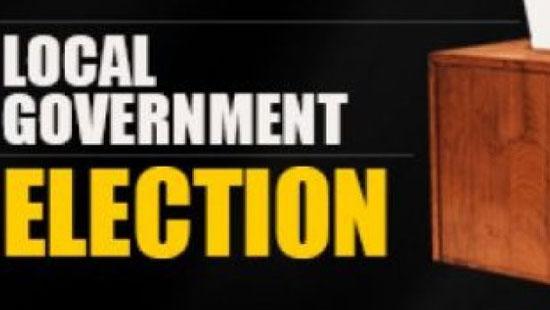 The Election Commission has initiated an inquiry into the last Local Government Election results of two wards in Wennapuwa where a discrepancy is said to had taken place with almost certain changes in seat allocation.
The inquiry has been initiated following a complaint by a party member of Sri Lanka Podujana Peramuna (SLPP) to the Election Commission with regard to discrepancies of election results in two wards Mohottimulla and Yogiyana in the Puttalam district.
The discrepancies in the election result, came to light with a complaint made by Sanjaya Hewatharana, a member of SLPP to the Election Commission Chairman Mahinda Deshapriya on February 7, 2019.
It is suspected that there were mess ups in two out of three polling stations in each ward. However, it appears that the Election Commission has allegedly ignored the discrepancy and declared the results based only on those from the one remaining polling booth of each ward. As a result of this, the United Peoples Freedom Alliance (UPFA) had come out with more seats than it is entitled to based on votes received by it.
When Daily Mirror contacted the EC Chairman Mahinda Deshapriya, he confirmed that a complaint has been received and that an inquiry has been initiated.
Mr. Deshapriya said that correction would be done at any cost if any mistake was found. However, he did not want to comment on changes in seats until after the numbers are re-computed.
"This matter came up at the Commission meeting on last Friday and we have taken action to inquire into this," the EC Chairman said.
However, when contacted by the Daily Mirror, a member of the Election Commission, Prof. Ratnajeevan Hoole confirmed that there was a mistake that would change the seat allocation in Wennappuwa and that the numbers have already been re-computed at the Commission.
"The Commission decided on March 1 that we cannot hide the truth and must go public. So I will confirm that a complaint of inconsistent numbers was received from Wennappuwa on February 7. about the local government elections of a year ago," Prof Hoole said.
"Upon checking, we found that a mistake was made and that the seat allocation will change in Wennappuwa. For details you must await a formal announcement from the Commission," (Susitha R. Fernando)