---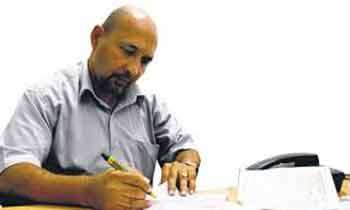 When the Keith Noyahr abduction and assault case was taken up in Mount Lavinia Magistrate's Court yesterday (6), the CID was reprimanded by Additional Magistrate Lochana Abeywickrama for repeating the facts provided to court on the last date of hearing instead of submitting new evidence which would help the case to move forward.
When the case was taken up in Courts, Defense Counsel Malka Deneththi informed the Magistrate in further reports that the CID was repeating the same facts and it had not completed its investigations.
The CID also requested the Magistrate to make an order for them to record a further statement from the eighth suspect of the case, retired Major General Amal Karunasekara. The Magistrate made the order.
Seven suspects who were previously released on bail were presented in court along with Major Bulathwatta of the Military Intelligence Corps who was arrested later and was the eighth suspect in the case. (Yoshitha Perera)