---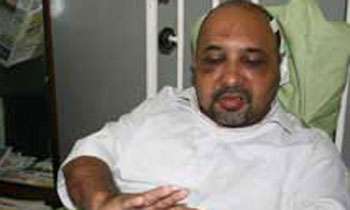 Senior State Counsel Lakmini Girihagama appearing on behalf of the Attorney General (AG) yesterday informed Mount Lavina Magistrate's Court that the statement which had been recorded from Speaker Karu Jayasuriya by the CID mentioned that Journalist Keith Noyahr's life was saved because of his intervention.
According to the statement by Speaker Karu Jayasuriya, who was a Cabinet Minister at that time, he had phoned former President Mahinda Rajapaksa and told him that he would make a statement and resign from the Cabinet if anything happened to Mr Noyahr.
SSC Girihagama also informed Court that the statement further mentioned that Karu Jayasuriya was the Minister of Public Administration at the time of the incident and he had been the first person to inform former President Mahinda Rajapaksa to secure the release of Keith Noyahr.
"The statement, which had been recorded by the CID from the Speaker, stated that he had come to know about the abduction of the journalist from former Rivira Newspaper CEO Krishantha Cooray and former Nation Newspaper Editor Lalith Alahakoon," she informed Court.
When the case was taken up in Court, SSC Girihagama also informed the Magistrate that the statement which was recorded from the eighth suspect, General Amal Karunasekara, had revealed that there was no communication between him and former Army Commander General Sarath Fonseka related to the abduction of Keith Noyahr.
She also requested the Magistrate to further remand the eighth suspect because the CID had to record further statements from him.
Accordingly, Mount Lavinia Additional Magistrate Lochana Abeywickrama ordered General Karunasekara to be further remanded until June 13.
General Karunasekara was arrested on April 5 by the CID in connection with the abduction and assault of Journalist Keith Noyahr in 2008. He was the Director of Military Intelligence at that time.
The CID arrested eight suspects along with Major Bulathwatte of the Military Intelligence Corps, in connection with the same case. (Yoshitha Perera)