---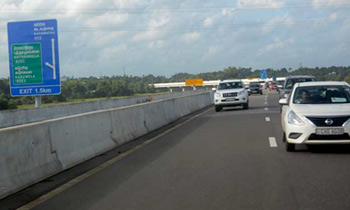 The segment between Kaduwela and Kadawatha on the Southern Expressway would be closed for traffic from 12.30 pm to 3.30 pm today to enable the removal of the high tension cable which had fallen on the expressway last night, the Road Development Authority said.
RDA Director of Maintenance and Operation S. Opanayaka said the segment had been closed since last night and was later opened for traffic this morning but would be closed between 12.30 pm to 3.30 pm to remove the high tension cable.
He said motorist arriving from Galle and Matara should exit at the Kaduwela Exit.