---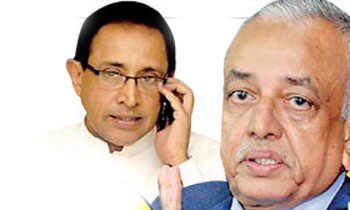 Centre for Human Rights and Research (CHR) Executive Director Keerthi Tennakoon said yesterday State Enterprises Development Minister Kabir Hashim and Minister of Development Strategies and International Trade Malik Samarawickrama, who was said to have participated in the first discussion with regard to the issuance of Central Bank Bonds in 2015, should be summoned before the Presidential Commission of Inquiry (PCoI).
He told a news conference that there was an attempt to suppress the investigation of bond scam by passing the buck to Ravi Karunanayake, who was Finance Minister for the name sake, while Minister Kabir Hashim was the Subject Minister of State Banks and Central Bank was under Prime Minister Ranil Wickremesinghe.
He said it was revealed by Committee on Public Enterprises (COPE), audit reports and in the PCoI that the bond scam had begun from a meeting attended by Minister Hashim and Mr. Samarawickrama, who did not have any portfolio at that time but they had not been summoned before the commission so far.
He said the PCoI should give them an opportunity to reveal what they know about the bond issuance.
"They may not have involved in the scam but they are the best witnesses to reveal the truth," he said.
Mr. Tennakoon said the commission was appointed to identify the people who were involved in the bond scam not to identify those who purchased houses or initiate business from Arjun Aloysius' money.
He said those who were behind the bond scam should not be allowed to get away by hiding behind Ravi Karunanayake.(Ajith Siriwardana)