---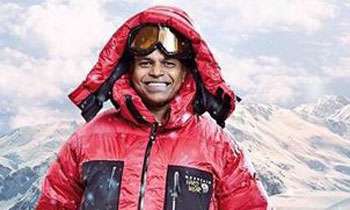 Sri Lanka's Johann Peries successfully summited the 29,030 feet of Mount Everest at 5.55 a.m in Nepal time today.
This was his second attempt and Mr. Peries now has become the second Sri Lankan to summit Mt. Everest after Jayanthi Kuru Utumpala in 2016.
He left the Camp at 4.00p.m last evening.
His earlier attempt in 2016 was unsuccessful when his oxygen tank failed 400 metres from the summit.
Posting a Twitter message the Foreign Affairs Ministry had wished their warmest congratulations.