---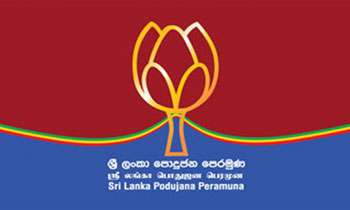 Constitutional amendments or constitutions which resemble jigsaw puzzles cannot provide redress to the grievances and aspirations of the Tamil People, the Sri Lanka Podujana Peramuna (SLPP) said yesterday.
It said jigsaw-like constitutional amendments would only intensify the issues in the country and that a sense of strong leadership was required in any constitution.
"There is no point in a constitution without a strong leadership. The Experts Panel report on constitutional reforms, presented in parliament last week, has proposed that the post of president should be independent. This is absurd. The Constitution can be amended without changing the nature of the executive presidency," MP Anura Priyadharshana Yapa told a news briefing held at the SLPP head office.
He said the report and the proposed constitutional amendments were not meant to solve the concerns of the Tamil people but to please factions with vested interests.
The MP said former president J.R. Jayawardene introduced the provincial council system with the intention of solving the issues faced by the Tamil people.
"But the PCs never solved any of their issues. We are not opposed to solving the concerns of the Tamil people constitutionally. But these amendments will not provide the solutions sought by the Tamil people. This is an exercise to please foreign elements and deceive the Tamil people to get their votes," he said.
The MP said the views of all factions should be considered before introducing any amendments to the Constitution.
"We cannot allow the Constitution to be amended according to the needs of one TNA MP. The consent of all stakeholders should be sought. These amendments are an attempt by the government to get the TNA's support before the Budget and to get votes from the North and East at an election. We believe some changes should be made but the people should not be deceived," he said. (Lahiru Pothmulla)