---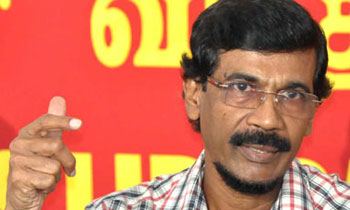 The first of several protests to topple the unity government will be launched on Thursday, the Janatha Vimukthi Peramuna (JVP) said today.
JVP General Secretary Tilvin Silva said they would defeat the present regime just as they overthrew that of former president Mahinda Rajapaksa.
He said the government's recent action contradicts its election pledges and the suppression of people's rights has resulted in the decision to cut short the tenure of this government.
Mr.Silva said the first public protest would begin with a rally at the Viharamahadevi Park.
"The unity government's manifesto stated that the nation will be developed and the culprits who misused the country's national resources will be penalized but instead of doing so they have ruined the economy and are protecting the robbers and doing little or nothing to stop hate mongering by extremist groups," he said. (Thilanka Kanakarathna)