---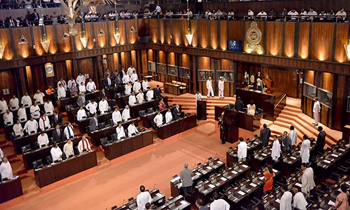 The Janatha Vimukthi Peramuna (JVP) today handed over a no-confidence motion against Provincial Councils and Local Government Minister Faiszer Musthapha to Speaker Karu Jayasuriya.
This is the second no-confidence motion submitted against Minister Musthapha.
Yesterday, the joint opposition handed over its no-confidence motion against Minister Musthapha to Speaker Jayasuriya. It was signed by twelve joint opposition parliamentarians.