---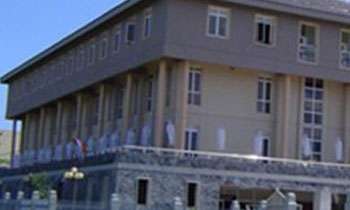 High on the heels of a controversy over the order placed by the Western Provincial Council authorities for the purchase of 125 chairs costing some Rs. 650,000 each from Spain, it has been revealed that the authorities had allocated Rs 1.4 million to purchase 18 television sets for the newly built building of the Council.
The source said the television sets are to be placed at several rooms in the building.
But Western Province Chief Minster Isura Devapriya said these were baseless allegations.
Speaking to the Daily Mirror JVP Councillor Lakshman Nipunaaarachchi said that the JVP was informed of the Television sets to be purchased spending Rs 1.4 million and he was going to raise a question during the next meeting of the council on September 4 requesting to disclose the actual cost of the television sets.
He further said that all six JVP members in the council were to oppose the move at the council meeting.
However, when contacted Western Province Chief Minister Isura Devapriya denied the allegation.
"These allegations are levelled by the media. The same thing happened regarding the luxury seats incident. There is no need for us to have 98 inch televisions in our offices. I can assure that these are baseless charges," he added.
Earlier, Governor of the province Hemakumara Nanayakkara had suspended the purchase of chairs at a cost of Rs. 650,000 each following a request by councilor Nipunaarachchi. However, during the last meeting of the council majority of members of the council who spoke about these chairs justified the purchase.
The construction work on the new building complex for the council which would house all five ministries of the council has been almost completed and several ministry offices have already been moved to it. However, the council ministries are yet to move to the new building. (Thilanka Kanakarathna)