---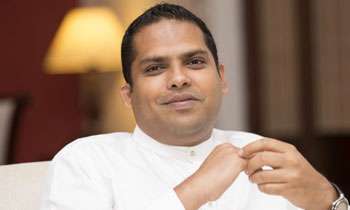 The joint opposition is planning to sacrifice the lives of innocent people to satisfy its political agenda, the United National Party (UNP) said today.
UNP spokesman and minister Harin Fernando told a media briefing that the JO was planning to create a commotion tomorrow.
"The plan is to create a clash and blame the government for any loss of life. The JO should take the full responsibility if someone is killed or public property is destroyed," he said.
"The JO is also planning to give a wrong picture to the world that they are being attacked and prevented from holding peaceful protests. Therefore we will tell the police not to interrupt them."
The minister said the real objective of the protest is to pump up MP Namal Rajapaka as the leader of JO instead of allowing others such as former defence secretary Gotabaya Rajapaksa or any others to emerge as leaders.
"The ultimate objective is to show that Namal Rajapaksa is more powerful than the others in the JO," he said.
The minister denied the JO claim that the main objective of the protest today is to oppose the Singapore-Sri Lanka Free Trade Agreement.
"There is nothing to protest against the FTA as it is very much similar to the FTA signed with Pakistan when former president Mahinda Rajapaksa was the prime minister in 2005," he said. (Yohan Perera and Ajith Siriwardana)