---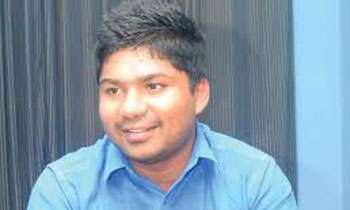 The Joint Opposition said today that they would support Prime Minister Ranil Wickremesinghe to obtain a two-thirds majority in Parliament if he came out with a proposal to hold the Provincial Councils Elections.
Addressing a news briefing, JO member MP D.V Chanaka said the Premier Wickremesinghe had the power to come out with a proposal in Parliament.
"As per the pledges placed by PM, the PC elections were supposed to be held last April, but the elections were not held.
"The Government seems to be evading elections because they know that they would be defeated at the elections," the MP said.
"The UNP Executive Committee held a meeting recently where the UNPers discussed the PC polls. There is no point in discussing PC Elections at the UNP Executive Committee meeting," he said.
He said the PM should take the initiative to come out with a proposal so that they could cast their vote in favour of the proposal and get it passed with a two-thirds majority. (Sheain Fernandopulle)
Video by Buddhi