---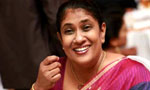 The joint opposition today lodged a complaint against Foreign Employment Minister Thalatha Atukorale at the Bribery Commission over a case of financial misappropriation causing the State loss of Rs. 1,500 million.
Addressing a media briefing, the joint opposition MP Niroshan Premaratne said Minister Atukorale had caused the State a loss of Rs. 1500 million by the mandatory insurance scheme of Sri Lanka Bureau of Foreign Employment (SLBFE) for all Sri Lankan migrant workers since August 2015.
"The SLBFE has announced all Sri Lankan migrant workers to get the insurance from the Gulf Insurance and Reinsurance Company in Kuwait by paying USD 100 each. The Supreme Court has ordered the SLBFE to refrain from choosing a selected company to provide the insurance," he added.
He said the SLBFE had ignored the Supreme Court's order and had arrived to an agreement with the Gulf Insurance and Reinsurance Company despite two other companies were given quotations for USD 60 each to provide the same insurance with more facilities.
He said the Minister Atukorale was involved in this financial misappropriation by gaining excess of people's money worth USD 40 (Rs. 6,000) from each Sri Lankan migrant worker.
"There are nearly 263,307 of Sri Lankan migrant workers who have obtained the insurance during the period from August 2015 to December 2016. Therefore the total of Rs. 1,417, 842, 000 (nearly Rs. 1,500 million) of excess amount has been taken by the SLBFE from these innocent people," he added.
He said this insurance scheme has been cancelled by Minister Atukorale on December 1 with the enquiry made by him in Parliament about this financial misappropriation on November 30.
"Minister Atukorale has tried to prove her innocence by denying my allegations. But her guilt was proved with the immediate cancellation of the insurance scheme. We have lodged a complaint against the SLBFE Chairman along with Minister Atukorale" he added.
Meanwhile, the joint opposition today onwards launched a website named www.yahapalanatop10.com to make people aware of the financial misappropriations which took place during the 'Yahapalana' regime. The people were also enabled to make their complaints against them through info@yahapalana.com. (Kalathma Jayawardhane)