---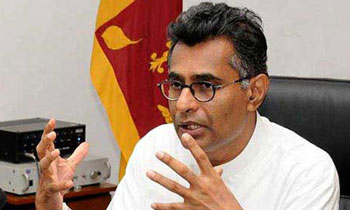 Jathika Hela Urumaya (JHU) General Secretary and Minister, Patali Champika Ranawaka said yesterday it would not support the no-confidence motion against Prime Minister Ranil Wickremesinghe submitted by a group involved in serious financial crimes much worse than the Central Bank bond scam.
He told a news conference that the government had carried out a proper investigation into the scam and brought the culprits to book.
"We have been of the view from the very beginning that the culprits involved in the bond scam should be brought to book. The bond scam had not only caused direct loss to the government but has also resulted in an economic crisis due to the increase in interest rates. The government appointed a PCoI on the matter and arrested those implicated. The government has taken proper action over the matter unlike during the Rajapaksa regime," the minister said.
He said the no-confidence motion was presented by a group involved in serious financial crimes such as MIG deal, which caused a US$6.8 million loss to the State.
"These frauds are worse than the CB bond scam. So we are not supporting a no-confidence motion brought in by such people,' he said and added that there should be immediate reforms in the government and in the UNP, he said. (Ajith Siriwardana)