---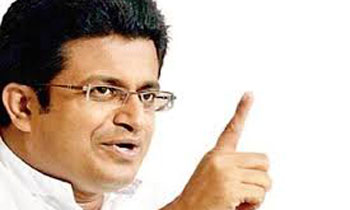 Pivithuru Hela Urumaya (PHU) General Secretary and MP Udaya Gammanpila today invited MP Dr. Jayampathy Wickramaratne for an open debate in order to clarify some contradictions emerged in the interim report to the proposed New Constitution.
Addressing a news briefing, he stressed that one of the leading members of the Constitutional Steering Committee, Dr. Wickramaratne had misinterpreted the word 'Unitary'.
"According to Dr. Wickramaratne the word Unitary means one government but it really conveys not one government but one nation. It is obvious that the incumbent government aims at establishing a federal system of government by which a lot of chaos in the government would be created," Gammanpila said.
He proceeded to convince that exact Tamil translation which suggested the exact meaning of unitary had been cut off in the New Constitution and added the government had begun the coup to form a federal system of government in and through the proposed New Constitution.
"I invite Jayampathy Wickramaratne for an open floor to get clarified all these contradictions and present the truth to the people," he added. (Sheain Fernandopulle)
Video by Sanjeewa