---
The Interpol had issued notices for the arrest of two underworld leaders Kosgoda Sujee and Makandure Madush, STF Commandant Senior DIG M.R. Lateef said.
He said the STF had requested the CID to issue a red notice on the 33-year-old Jagamuni Sujeewa De Soyza alias Kosgoda Sujee, while a blue notice was issued on Samarasinghe Arachchige Madush Lakshitha alias Makandure Madush.
The duo was involved in a number of murders and drug trafficking in the country. However, they have operated these crimes from overseas using their network of accomplices.
It was reported that the duo's arrest was to be made as soon as possible so as to ensure peaceful Local Government elections.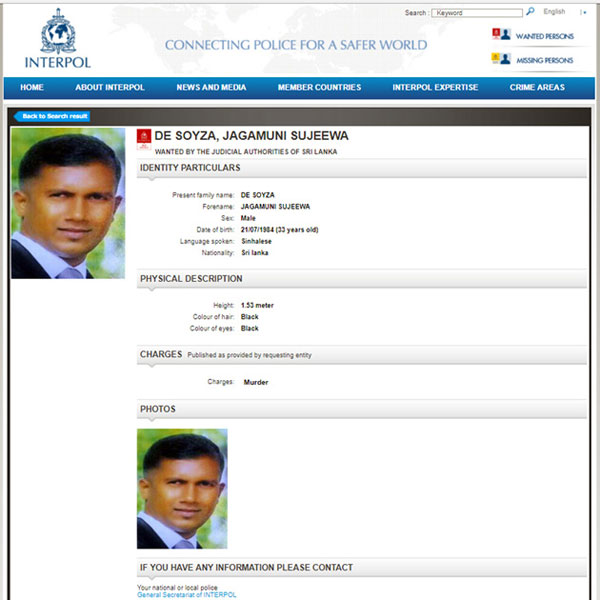 The Interpol issues a red notice to seek the location and arrest of wanted persons with a view to extradition or similar lawful action, while the blue notice is issued to collect additional information about a person's identity, location or activities in relation to a crime.
Meanwhile, the Interpol also issued red notice on two Sri Lankans, Antony Emil Luxmi Kanthan and Munisamy Tharmaseelan over criminal misappropriation and weapons possession. (Darshana Sanjeewa)