---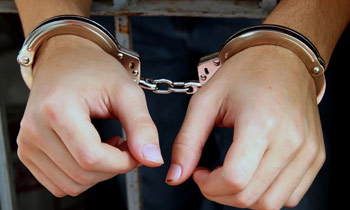 A 23-year-old female, who is known to be an international school teacher, and a man residing in Kandana were arrested by Special Task Force (STF) officers on Thursday for selling Kerala Ganja and pills laced with narcotics to schoolchildren.
The police said the teacher and the man had been selling drugs to the students for a long time.
The man was arrested after a tip off received by the STF officers who had recovered several Zamadol pills, a kilogram of Kerala Ganja and 920 milligrams of heroin from his residence.
During investigations, another 20 Zamadol pills, 16 grams and 900 milligrams of Kerala Ganja and heroin were found in the teacher's home where the man is reported to have hidden drugs removing them from time to time for selling.
The STF had also recovered nine swords from the teacher's home. The pills had been sold to children at Rs.400 each.
The suspects were handed over to the Kandana Police and will be produced before the Negombo Magistrate today. (Darshana Sanjeewa)