---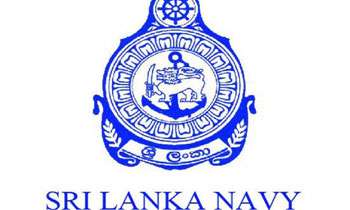 The Sri Lanka Navy said they had observed that Indian poachers who illegally enter our territorial waters attempt to escape by resorting to acts of violence causing damage to naval craft.
"Their aggressive manoeuvers also damage or destroy the nets and other fishing gear owned by the local fishing community," they said.
The Navy said they would continue to arrest poachers who enter Sri Lanka's territorial waters and take necessary steps to safeguard the local fishermen and our marine resources.
"In a recent incident, an Indian trawler with several fishermen on board had collided with a naval craft when they attempted to escape. The Indian trawler sank and the naval craft was also damaged," they said.
Naval personnel managed to rescue three fishermen on board the distressed trawler and the body of an Indian fisherman was later recovered in a search operation carried out by the Navy.
The navy also rescued five more Indian fishermen who were on board an Indian trawler that sank due to water leaking into the engine room, while it was being towed to Karainagar.
The eight rescued Indian fishermen have been handed over to the respective regional offices of the Fisheries Department and the Police stations.
Last week, the Navy also arrested 20 Indian fishermen for poaching in Sri Lankan waters. (Darshana Sanjeewa)