---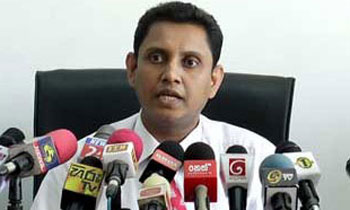 The Government Medical Officers Association (GMOA) said today that several Indian medical officers who had visited the country for the 'Medicare Health Exhibition' had conducted mobile clinics in Northern and Eastern provincies risking the lives of patients.
GMOA Secretary Haritha Aluthge said the Indian medical officers had not obtained the necessary permission from the Sri Lanka Medical Council (SLMC) to conduct mobile clinics in those provinces.
"The Ministry of Health had facilitated their arrival and conduct medical campaigns within the country," he said.
Dr. Aluthge said in 2012 a patient's life was placed in danger following a heart surgery performed by an unqualified Indian medical specialist in a private hospital.
"The patient was rescued by medical officers of the National Hospital in Colombo," he said and added that though the country had not signed the Economic and Technology Co-operation Agreement (ETCA), parts of it were seen to function in several other ways posing a threat to lives of patients.
Dr. Aluthge said during the tenure of former the president the GMOA requested the then Health Minister Maithripala Sirisena to adopt a regulatory mechanism to check the qualifications of the foreign medical officers arriving the country.
"However, the Health Ministry had yet failed to do so," he said. (Thilanka Kanakarathna)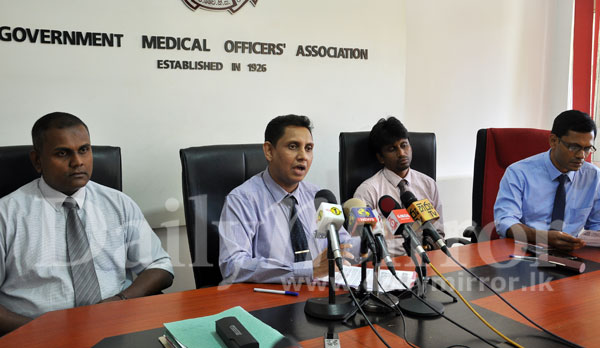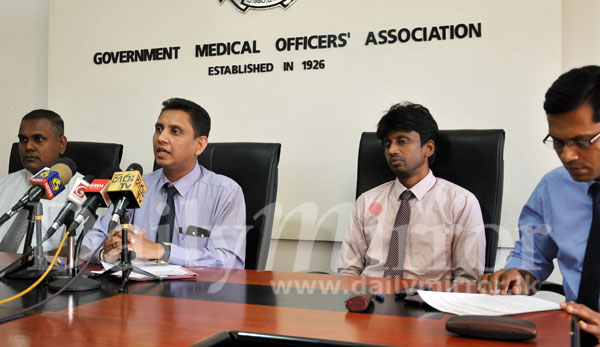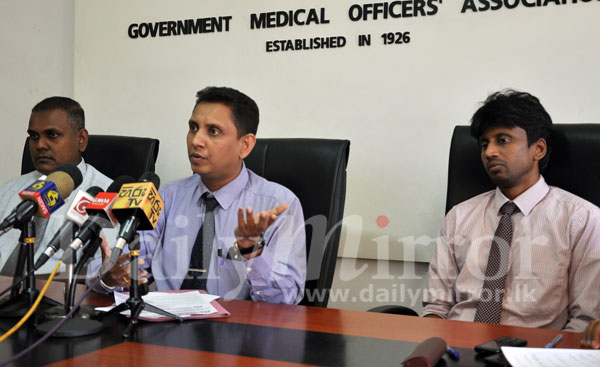 - Pics by Nisal Baduge