---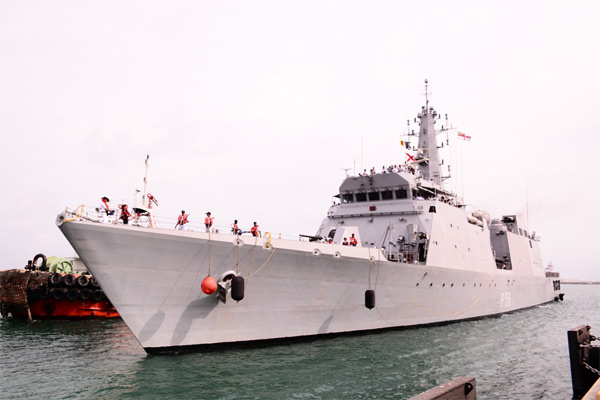 An Advanced Offshore Patrol Vessel of the Indian Navy, INS 'Sumedha' and a Canadian naval ship 'HMCS Winnipeg - FFH 338' arrived in Colombo port for training and goodwill visit.
Navy said The INS Sumedha arrived at the Colombo harbour on a three day official visit this morning. The INS Sumedha ship was the twentieth ships arrived in Sri Lanka this year.
" A total of 57 ships belonging to the foreign navies and coast guards had made similar ports of call in Sri Lanka last year" the Navy said.
During the stay of INS 'Sumedha', its crew is scheduled to take part in several programmes including; training exercises, display of cultural performances and friendly sporting events organized by their Sri Lankan counterpart.
Meanwhile the Royal Canadian Naval Ship, 'HMCS Winnipeg - FFH 338' arrived at the Colombo Port of Colombo on Saturday.
During the ship's stay in Sri Lanka, its crew is expected to take part in a wide range of activities including passage exercises, on-board receptions and several sporting events organized by the Sri Lanka Navy.
The ship is scheduled to leave from the Colombo on May 25.