---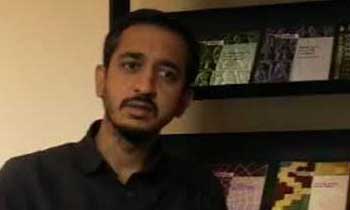 Vijay Nagaraj (44) a Human Rights activist died in a car accident while driving to Batticaloa from Colombo on Friday.
Vijay Nagaraj was a former Director of Amnesty International-India. He joined Mazdoor Kisan Shakti Sanghatan in Rajasthan in 1995 as a fresh graduate from the Tata Institute of Social Sciences, Mumbai.
"He was in Sri Lanka for about 10 years, working on Human Rights issues as head of research of the Law and Society Club," Nikhil Dey of MKSS said.
"Exhaustion got the better of him and his car ran into a truck before falling into a nearby water body in the early hours of Friday morning, resulting in his untimely death," the MKSS said in a media release on Friday.
Nagaraj was a part of the struggle for the Right to Information. He left MKSS to work for Amnesty India, Human Rights in Geneva and with TISS Mumbai in various capacities.
He rejoined MKSS in 1999, and was part of the group that organised several public hearings.
He also was closely engaged in the process that saw people associated with MKSS contest Panchayat elections.
"The news of his death comes as a huge shock and setback to those of us who have worked with him. We wish his family courage in this difficult hour," MKSS said.
Nagaraj is survived by his parents, a sister and brother. The family is based in Bangalore.