---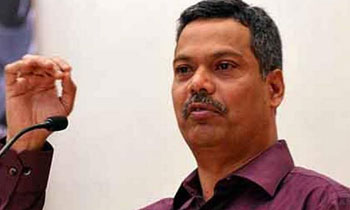 The Crime Investigation Department (CID) in Andhra Pradesh will take the help of the Interpol to extradite the wanted red sanders smugglers hiding in different countries including Sri Lanka, Nepal, Singapore and Myanmar, the Hindu reported.
"CID, which is the nodal agency for Interpol in the State, is trying to bring the notorious smugglers wanted in red sanders cases in different police stations," said CID Additional Director-General of Police Ch. Dwaraka Tirumala Rao.
"The Anti-Smuggling Task Force is doing a great job in protecting the red sanders plantations in Chittoor, Kadapa, Anantapur districts in the State. Task Force teams headed by IG M. Kantha Rao arrested some thousands of smugglers, but some were hiding in different countries," the Additional D-G said.
The CID police were entrusted to extradite the wanted red sanders smugglers, who are following up the cases filed against the smugglers in various law and order police stations. About 30 notorious smugglers were hiding in China, Malaysia, Dubai, Abu Dhabi, Sri Lanka, Nepal, Singapore and Myanmar.
"Already we issued red corner notices and a team met the Interpol personnel. We will meet the Interpol police again to extradite the smugglers of other countries," Mr. Tirumala Rao told The Hindu.
Mr. Kantha Rao said that 25 international smugglers were already arrested when they visited the country to make hawala transactions, check the quality of the stocks and hold talks with the local parties. "Still 30 more international smugglers are wanted and we sought the cooperation of the CID and the Central Bureau of Investigation (CBI) to arrest them," Mr. Kantha Rao said.