---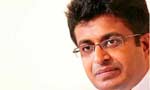 An impeachment motion could be brought against President Maithripala Sirisena if he allows the National Anthem (NA) to be sung in Tamil violating the Constitution, Pivithuru Hela Urumaya (PHU) General Secretary Udaya Gammanpila said today.

He said according to Section seven of the 1978 Constitution currently in force, the National Anthem could be sung only in Sinhala.

"A two-thirds majority in Parliament and a referendum is needed to change the National Anthem or to sing it in Tamil because Tamil language gained official status in 1987, through the Constitution," he told a news conference.

He said they were not against singing it in Tamil so that it could be understood by Tamil speaking people but were opposed to singing it in Tamil at State functions such as the Independence Day celebrations.

Mr. Gammanpila said India has about 1,700 languages but the language of the National Anthem is Sanskritised Bengali.

"Tamil Nadu has a 30 million Tamil population but the Indian Anthem is sung in one language and not in Tamil. The importance of having an Anthem in one language is that it increases the harmony and the unity among communities. Imagine, singing two Sri Lankan anthems at a cricket match. Will it increase team spirit? No. In near future, there will be calls to sing the Anthem in Arabic as well," he said.

Mr. Gammanpila said the move to sing the Anthem in Tamil would not improve reconciliation but would create divisions among the communities.

"If authorities think having two anthems would improve reconciliation, it is a myth. If we are preaching about one country, one nation and one flag then why can't we have the Anthem in one language," he asked. (Lahiru Pothmulla)
Video by Buddhi