---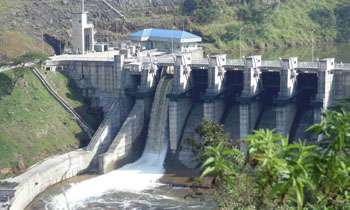 The Ihala Kotmale Reservoir and Wimalasurendra Reservoir had reached spill level because of the heavy rains in the catchment areas, the engineers in charge of the reservoirs said.
The water level of the Kotmale Oya had risen after one of the spill gates of the Ihala Kotmale reservoir was opened today.
The heavy rains had also resulted in the water levels of the Castlereagh and Mausakelle reservoirs to reach spill.
The Ceylon electricity Board (CEB) said hydro-power generation at the Canyon, Laxapana, New Laxapana, Polpitiya and Wimalasurendra reservoirs is continuing at maximum capacity.(Shantha Chandrasiri and Ranjith Rajapakse)
Video by Hatton Rajith