---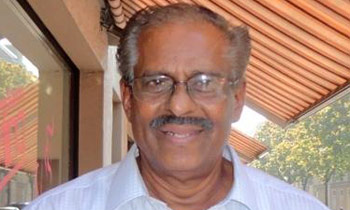 The ITAK is willing to absorb the rehabilitated former militants into mainstream politics, Leader of the ITAK and Parliamentarian Mavai Senathirajah said.
He said this at the TNA May Day rally held in Alayadivembu Dharmasangari playground in Ampara.
Mr. Senathirajah said that the former militants had collectively formed a new party and since they had been rehabilitated, the ITAK wished to absorb them into democratic politics.
Despite the fact that the TNA made a public announcement during the last EPC elections that their cooperation would be extended to elect a Muslim Member as the Chief Minister, the Muslims failed to comply with. We made the announcement as a gesture of goodwill to lay the platform to a merged North-East. The TNA was voicing against repressive measures and injustice and was fighting for the legitimate rights of the Tamils, he said.
ITAK Leader said that the TNA was making all possible efforts to evolve a political solution to the Tamils and was also determined to attain the objective of a merged North-East.
"The Tamils cautiously worked to defeat Mahinda Rajapakse and form a new government and as a result the new government headed by Maithripala Sirisena is wielding power now.
Thanthai Chelva launched peaceful protests then to win over our legitimate rights. Thereafter, an armed conflict took place and the TNA was working hard now to evolve a solution democratically. Our strength is your valuable votes. Hence, the TNA is working towards evolving a solution with the strength of your votes and with support and assistance from the international community, Parliamentarian Senathirajah said. (S.Sabeson, Kanagarasa Saravanan)