---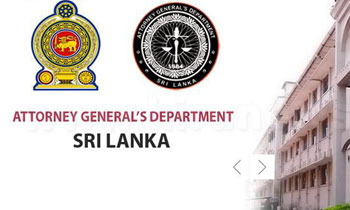 The Attorney General said the subject minister's power was restricted in the proposed Inland Revenue Bill, but information could be sought from the Inland Revenue Department to be made available to Parliament when necessary as stipulated in the Constitution .
Additional Solicitor General Farzana Jameel with Senior Deputy Solicitor General Arjuna Obeysekere, State Counsel Suren Gnanaraj, Kaniska de Silva, Chaya Sri Namuni and Hashini Opatha appeared for the AG and Finance Minister Mangala Samaraweera.
She made her submissions before a Bench comprising Chief Justice Piyasath Dep and Justices Anil Gooneratne and Nalin Perera
She responded to Sanjeeva Jayawardena PC on the ambiguity and apathy and the allegation of siphoning off classified information on the tax payers to the minister.
The ASG said the Ministers are collectively responsible and answerable to Parliament and that the conduit between Parliament and the executive is the minister.
She said the President has the power to assign subjects and functions to ministers and the functions of the IRD has been entrusted to the Finance Minister and as such he was functioning in terms of the Constitution.
The ASG said the minister was sworn to maintain secrecy and that it must be continued even after he or she leaves office.
She said any violation of this obligation of secrecy can be punished with fines or a term of imprisonment and that the power bestowed on the minister to call for information is not arbitrary.
Sanjeeva Jayawardena PC complained that there had been complete suppression of any definition of the tax officers other than the Commissioner General.
The ASG said the definition of tax officials were too wide and that the Government was agreeable to amend the definition of Tax Officials. (S.S. Selvanayagam)