---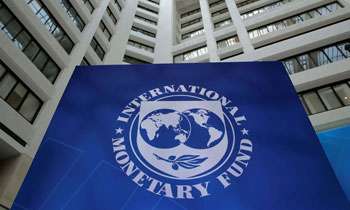 The meeting scheduled for today between International Monetary Fund (IMF) Managing Director Christine Lagarde and Sri Lankan delegation has been postponed due to a snowstorm in Washington.
Minister Dr. Harsha de Silva, who is a delegate, tweeted that all the meetings of IMF had been postponed due to the snowstorms in Washington.
"All meetings, including the one Sri Lankan was to have with IMF Managing Director Lagarde have been rescheduled as 'snow storm' forces them to close the IMF office," Dr de Silva said in his twitter message.
"Having lived in US Midwest previously, I am surprised how such little snow can shut the Capital down. Jan 14, 2019: Repayment of USD 1 billion ISB MR borrowed due today," he added.
However, the Minister did not reveal as to when the meetings would take place. (Yohan Perera)