---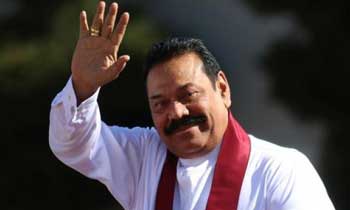 Former President Mahinda Rajapaksa said that he would vote in favour of the No-Confidence Motion against Foreign Affairs Minister Ravi Karunanayake submitted by the Joint Opposition to the office of the Secretary General of the Parliament.
Attending a function held at the Galle on Saturday evening he stated that for the first time after the Unity Government came to office he was using his vote in Parliament against Minister Karunanayake.
The No Confidence Motion signed by 32 Joint Opposition MPs was handed over to the Deputy Secretary General of Parliament Neil Iddawala last Thursday (03).
"I would cast my vote gladly not only against Ravi Karunanayake but also against the present Government. This is the first time I'm going to vote in Parliament after this Government was elected to office," he said.
However, former President Rajapaksa had reportedly said in an earlier occasion that he would not vote on this motion, as he had not cast his vote in the House after the new Government was elected. (Thilanka Kanakarathna)