---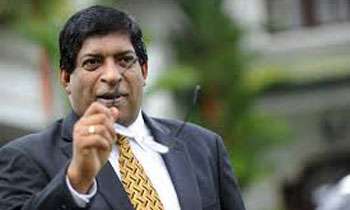 Power, Energy and Business Development Minister Ravi Karunanayake said that he was against the removal of Director General of the Customs Department Ms P.S.M. Charles.
Speaking at a media briefing he said that he knows what lies behind replacing the customs DG. But as long as the subject does not come under my purview, exposing before the media is unethical, he said.
However, a discussion would be held during the cabinet meeting this evening regarding the custom's issue, the minister said.
The work-to-rule campaign was started by the Customs officials over the replacing of Director General of the Customs Department, Ms P.S.M. Charles, with a retired Navy officer had cost the country a thumping Rs. 12 billion so far. (Chaturanga Samarawickrama)