---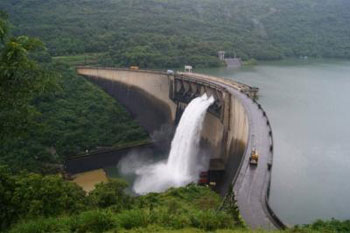 Although the rainfall received by the hydro power generation reservoirs was not enough, power generation would not be affected in the coming months, Renewable Energy Ministry Spokesman Sulakshana Jayawardana said today.
He said despite a considerable amount of rainfall in the regions of several reservoirs during the last week, no reservoir had reached spill level.
He said the Maussakele Reservoir water level had increased up to 82.7 percent while the Castlereagh reached 81.7 percent.
"However, the water levels of Kotmale, Victoria and Randenigala Reservoirs remained at 54.6, 24.2, 23.1 percents respectively," he said.
Mr. Jayawardana said that the Ministry expected more rainfall in the mid September, during the inter-monsoonal showers. (Thilanka Kanakarathna)