---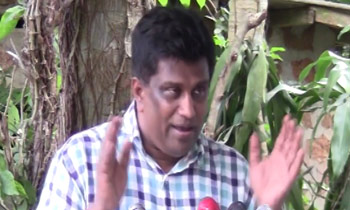 If all prisoners, whose bail applications were refused, go on hunger strike, we would have to implement a new law call 'Hunger Strike Law', Power and Renewable Energy Deputy Minister Ajith P. Perera said at the opening ceremony of seven multipurpose buildings recently.
The Deputy Minister made the above remark and said people should obey the law and order, if they respected the courts.
"It is pointless to speak politics in courts. What we should do is hire a good lawyer and speak the law," he said.
The seven buildings were built at a cost of Rs. 7,000,000 through the decentralised budget funds of Deputy Minister P. Perera and MP Malik Jayatilleke. (Danushka Lanka Nanayakkara)