---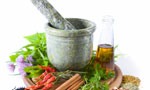 The Health Ministry in a statement said it would carry out raids to detect Ayurvedic herbal products which contain an alcohol level exceeding 4.5 % which is the minimum amount approved by the ministry.
It said the raids were being carried out on the instructions of Health Minister Rajitha Senaratne after the receipt of several complaints from consumers, who pointed out that some of the herbal products contained more than 4.5 %.
Complainers said that some Ayurvedic herbal products contained an alcohol level of even 10%.
The ministry has co-opted a group comprising Ayurvedic Doctors, Public Health Inspectors and Excise Department Officers to carry out the raids.