---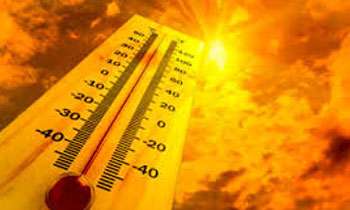 The Meteorology Department today issued heat weather advisory for Eastern Province and Polonnaruwa, Mullativu and Kilinochchi Districts as the caution level was expected in most parts of the Eastern Province and some parts of Polonnaruwa, Mullativu and Kilinochchi districts today and tomorrow.
It said people should stay hydrated in job sites and take breaks in the shade as often as possible while check up on the elderly and the sick indoors.
It warned people not to leave children unattended in vehicles.
"Limit strenuous outdoor activities and find shade and stay hydrated," the statement said.