---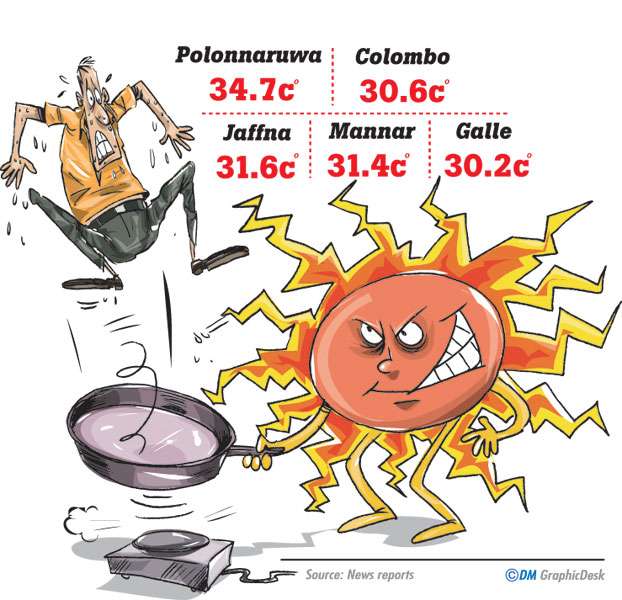 Department of Meteorology today advised the people to be watchful of the heat as the maximum heat indexes in some areas have increased currently.
A spokesman for the Department of Meteorology said people in North, North Central, Uva and North Western province should be watchful as maximum heat index has increased. Maximum heat index is normally computed taking into consideration the temperature and humidity levels in the atmosphere according to the Department.
The Department said in a statement that some areas in Polonnaruwa could be highly vulnerable to excessive heat.
People were advised not to expose their bodies to the sun for long as it could result in heat cramps, dehydration, heat exhaustion and heat stroke.
People were also advised to consume a lot of water, to be under shade and to take sufficient rest avoiding exacting their bodies. The Department further advised that children should not be kept inside vehicles for a long time.(Yohan Perera)