---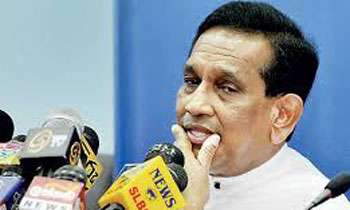 Health Minister Rajitha Senaratne yesterday said he was in the process of registering two new foreign cancer treatment vaccines with National Medicines Regulatory Authority (NMRA) despite the controversial Taxacad also known as 'Hearticad' cancer treatment vaccine which is already available in Sri Lanka.
The Russian vaccine 'Hearticad' which was brought down by the minister was rejected by the Sri Lanka College of Oncologists (SLCO) in the first quarter of last year fearing of complications as it was not commonly used around the globe.
It was also learned that 'Hearticad' was a newly introduced vaccine when it imported to the country first.
Minister Senaratne said the decision was taken after concerning that no complications were caused to cancer patients after using the Russian made 'Hearticad' vaccine.
The minister revealed this following an observation visit at the Matale District Hospital.
The Minister said that earlier the ministry had to bear a cost of around Rs 280,000 for one vaccine however he was able to import it for Rs 144,000 from Russia.
Minister said he had taken measures to import the said vaccine for Rs 84,000 now.
He explained that no complications had occurred to cancer patients by the Russian product, therefore, he had applied for registration of two more vaccines. (Thilanka Kanakarathna)