---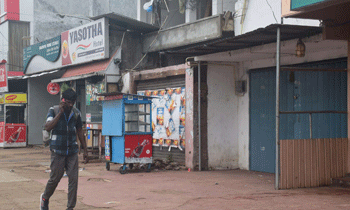 The business community in the Northern Province staged a hartal this morning urging the release of whom they called 'Tamil political prisoners' (PTA detainees).
All traders in Vavuniya, Jaffna, Kilinochchi, Mullaitivu and Mannar Districts had joined the hartal by closing down their shops.
Political parties of the Tamil community and civil society organisations which backed the hartal said the 'Tamil political prisoners' who were detained under the Prevention of Terrorism Act (PTA) without any court cases should be released.
Residents said the transport services had also been affected by the hartal. Associations of private buses and three-wheelers in the North said they were refraining from services during the hartal.
Northern Province Police Headquarters said additional police teams had been deployed to ensure the security in the area during the hartal. (Sithum Chaturanga and Romesh Madushanka)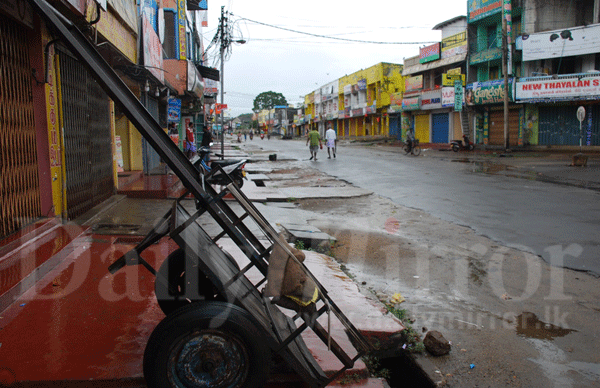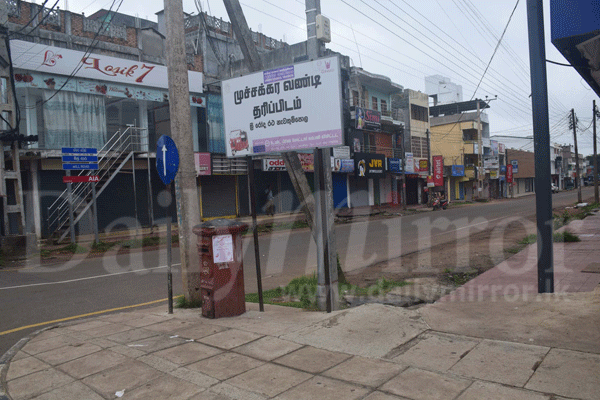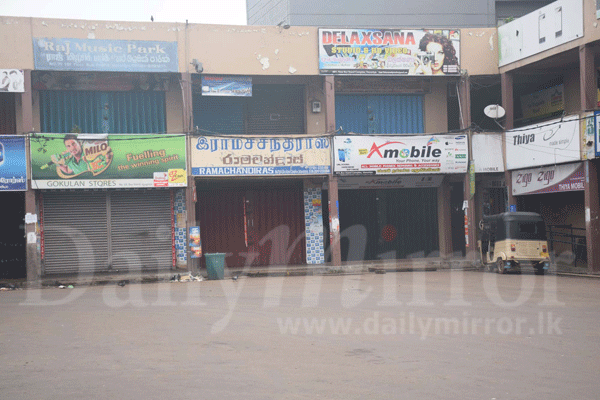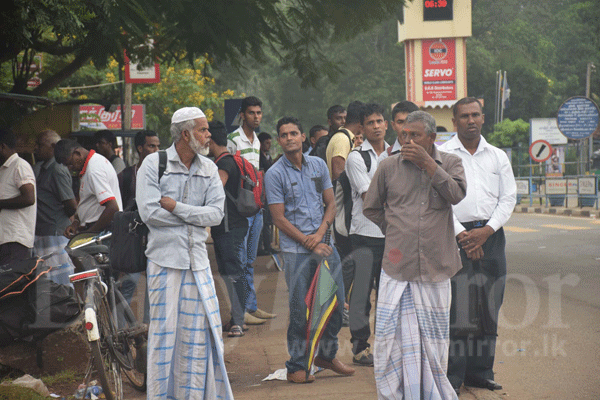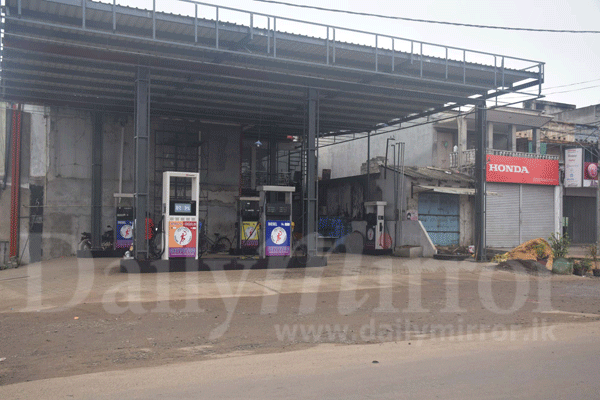 Pics by Romesh Madushanka