---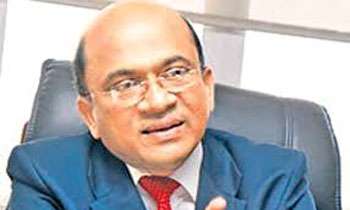 More than half the state officials would be in jail by now if they were dealt in the manner in which former presidential secretary Lalith Weeratunga was dealt with and sentenced to prison on charges of misusing State funds, Auditor General Gamini Wijesinghe said yesterday.
"Mr. Weeratunga was sentenced to prison for misusing public funds and if the other state officials are dealt with in a similar manner, half of them should serve jail terms because most of them spent funds without the approval of their superiors," he said at a workshop organized by COPA.
Mr. Wijesinghe said trillions of rupees had been wasted by various government institutions in the recent past while a huge amount of funds were wasted in the health sector for importing outdated equipment and money allocated for school buildings without making proper assessments.
He said there were some 1,500 students in the school he studied at but there were only 50 students in that school now. "This is just an example as there are instances where funds are utilized to construct buildings in schools which did not have a sufficient number of students to use these facilities," he said.
Mr. Wijesinghe said only Rs.300 million out of Rs.1.2 billion allocated for capital expenditure has been allocated in the last budget and one director attached to Maga Neguma is claiming the company today. He said one stake was given to this director while other stakes were given to the government when Maganeguma was formed.
Mr. Wijesinghe said the bond scam was not the only financial crime in the country because there were many more including the coal power purchasing deal and the rice import scam which had taken place under the previous and the current government.
He said the Audit Bill was a must to ensure financial discipline in the State sector under the 19th Amendment to the Constitution but the government was unable to enact it as yet. COPA Chairman Lasantha Alagiyawanna said the Bill would be enacted within three months. (Yohan Perera and Ajith Siriwardana)