---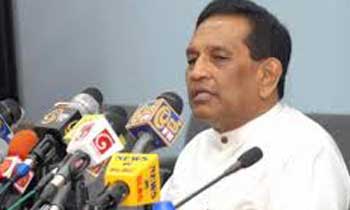 The government, which is unhappy with the outcome of the visit to Sri Lanka and the report released by UN Special Rapporteur on Human Rights and Counter-terrorism, Ben Emerson, will introduce a new procedure for officials visiting Sri Lanka, the Cabinet spokesman said.
Minister Rajitha Senaratne said the Foreign Affairs Ministry had permitted him to meet LTTE detainees, but from now on the Foreign Ministry will consult the Defense Ministry and Prison Commissioner General before permitting a foreign official to engage in such missions.
"The ministers are concerned about Mr. Emerson's behaviour and the report that included controversial information which we cannot agree with. It was revealed that the Foreign Affairs Ministry without the knowledge of the defence ministry had permitted him to interview the LTTE suspects. The President has instructed the authorities to formulate a new procedure to regulate and monitor the visits of foreign officials to Sri Lanka," Minister Senaratne said.
He said such issues would have to be handled carefully to avoid tarnishing the image of Sri Lanka among the global community and confirmed that the government was committed to respect various international conventions and treaties it had signed and ratified.
The minister said allegations of murder, abductions and torture have been levelled against the armed forces personnel and it was the government's responsibility to inquire into them, based on the law of the land and International Humanitarian Law (IHL) which Sri Lanka was a signatory to.
"The government cannot abdicate this responsibility to probe these allegations. It is our responsibility to do justice to the victims, which is why the government released the Mahanama Report on the killing at Katunayaka during police firing," he said.
The minister said the Mahinda Rajapaksa regime did not release the Mahanama Report despite repeated requests from the parents of Roshen Chanaka who was killed during police firing in 2011. Roshen was killed when the security forces attempted to quell the peaceful protest against the move to introduce a pension scheme for the private sector using funds from the EPF. The parents had obtained the Mahanama Report on an application under the Right to Information Act.
"Having learnt a lesson from this atrocious incident, the yahapalana government has decided not to deploy armed forces to quell riots by civilians," he said.
The minister said he had obtained first hand information from about 50 parents of victims of abductions and killings in the North. They were summoned to Temple Trees, when he was appointed by President Rajapaksa as the Chairman of a cabinet sub-committee to probe the allegations. (Sandun A. Jayasekera)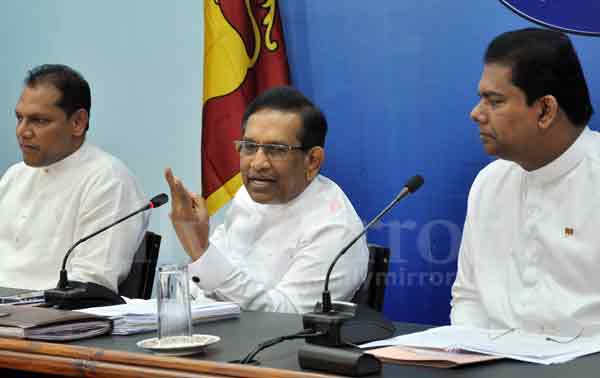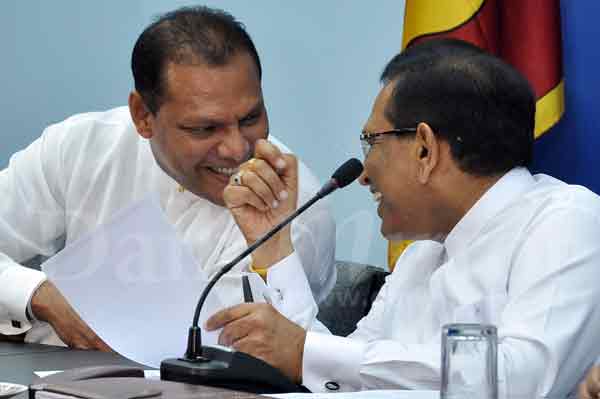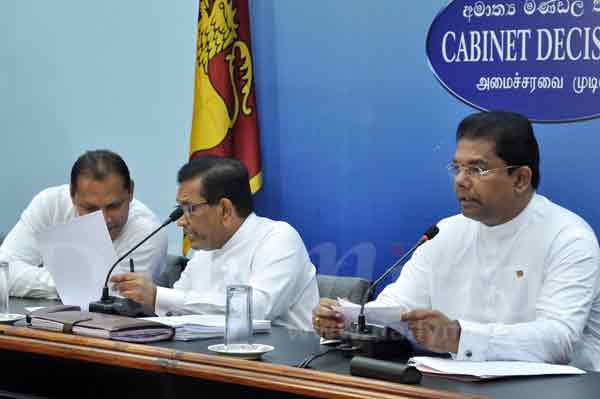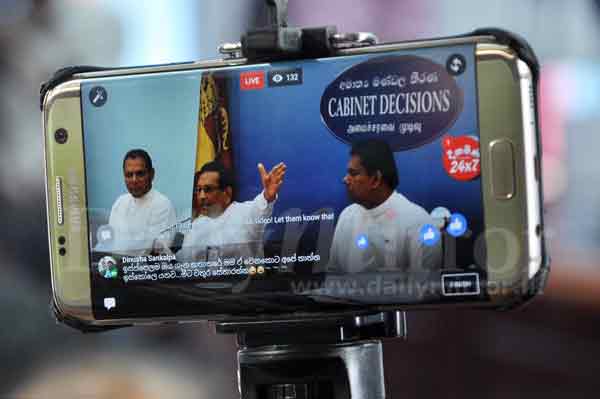 Pix by Nisal Baduge