---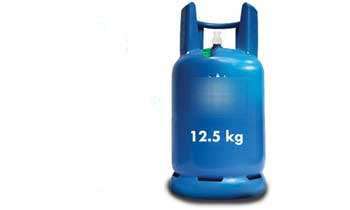 The Ministry of Industry and Commerce yesterday rejected the requests made by gas companies to add their transport costs to the Maximum Retail Price (MRP) to come up with the new price of domestic gas cylinders district-wise.
Minister Rishad Bathiudeen has turned down these requests while addressing representatives of Litro Gas Lanka (LGL) at the Ministry yesterday.
"Your support to the government and Sri Lankans right now is very important and our priority is to safeguard the consumers," the Minister said.
The Litro gas representatives requested Minister Bathiudeen and the CAA to revise the 'transport cost component' within the LPG pricing formula already agreed by the CAA upward.
They said the cost of diesel had increased rapidly since 2007 thereby increasing LPG transport costs, which they claim have reached a level where they cannot operate profitably any more and that the industry could face an imminent shut down if things continue in this way.
Minister Bathiudeen addressing company representatives, said,"There have been changes in global market LPG rates as well as local transport costs due to international crude oil price hikes. The crude price hike is hurting our economy in many ways and the LPG industry is no different. At present global crude oil prices are at a four year high and our consumers are facing the impact directly.
We have already allowed District-to-District LPG prices with adjustments for transport, which is the pricing framework now in effect. Revising LPG prices again at this moment is very damaging to our consumers. Our priority should be to safeguard them," Minister Bathiudeen added.
The CAA has the authority to raid any vendor who violates these LPG MRPs. According to Section 60 of CAA Act No 9 of 2009, conviction results in fines and even imprisonment.
The price of a domestic gas cylinder in Colombo is presently Rs.1733. (Chaturanga Samarawickrama)