---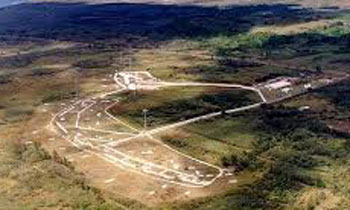 The Government has decided to terminate the agreement with the American Embassy and take over the block of land which was leased out to the embassy to set up a Voice of America (VOA) transmission station.
The American Embassy has informed the Sri Lankan Government that it wished to hand over the land and the other assets before the expiration of the lease agreement.
Prime Minister Ranil Wickremesinghe, in his capacity as the Minister of National Policies and Economic Affairs, had submitted a Cabinet proposal to take over the block of land and the assets by terminating the agreement.
The proposal was approved by the Cabinet yesterday.
Some 166 hectares, at Iranawila in Puttalam, was leased out to the American Embassy in 1991 to set up a VOA transmission station.